Team
Anto Gloren focuses on integrating research into projects,
like tying a cloud to the ground.
Sayali Athale, an extremely practical designer.
She is the one who gets things done.
Staff
Our staff are young architects with energy and enthusiasm. We are firm believers in practical hands on work. At our office we try and train them in:
Woodworking –  use of hand tools as well as power tools.
Arch, Vault and Dome construction – we often conduct courses for student and professionals to learn hands on building. These courses last three days and give them a ground zero experience of a construction site.
Practically building prototypes of their designs.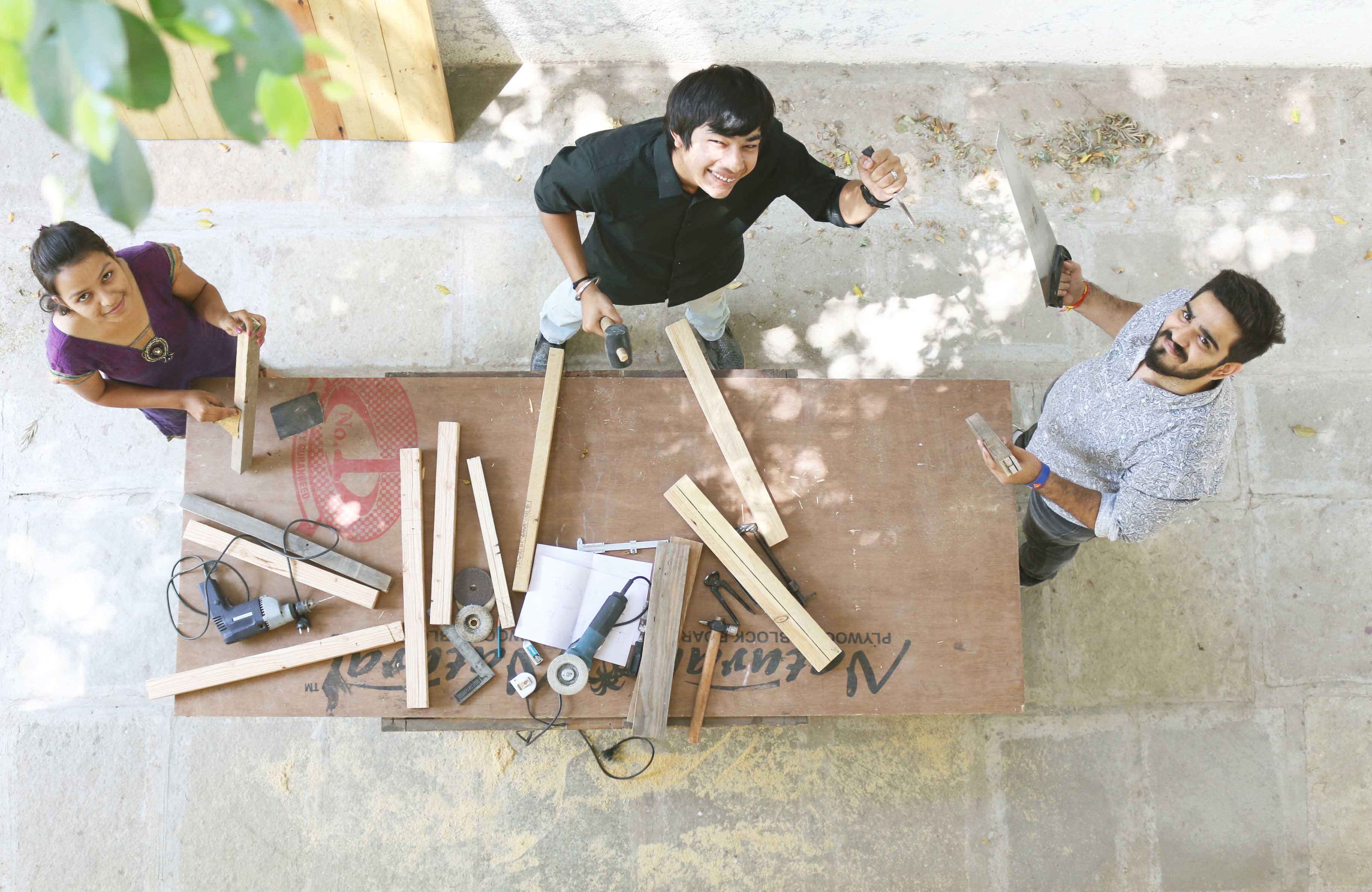 Samruddhi, Abhilash and Upalraj  on their woodworking projects